Mr. Rene Oosterlink of European Space Agency came to National Time Service Center (NTSC) for a five-day visit from Nov. 17 to 22, 2016.
During this period, Mr. Rene gave lectures on Galileo system, alternative positioning, navigation and timing system, intellectual property, etc. For providing not only fresh scientific research approaches, but fresh scientific research thinking as well, the lectures attracted large numbers of researchers and students, and everyone was deeply impressed. Moreover, Mr. Rene also conducted in-depth discussions with participants on the development status, problems and future development tendency of Galileo and Beidou satellite navigation systems.
In his five-day staying, Mr. Rene visited the NTSC's laboratory of time primary standards maintenance and science museum of time, and conducted academic exchanges with researchers of NTSC.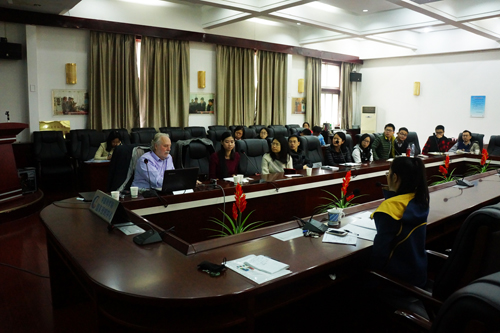 (Expert from European Space Agency Visited NTSC and Gave Lectures)