From Feb. 14 to 16, 2017, with the invitation from researcher Yang Xuhai, Professor Liu Lin in the Department of Astronomy of NanJing University visited NTSC.
On Feb.15, Prof. Liu gave an academic report entitled "Review of Orbit Mechanics". Researcher Yang Xuhai hosted the report meeting. Prof. Liu introduced the definition and the choose principle of the time and space reference, the fundamentals of orbit mechanics, the methods of the initial orbit of the spacecraft, the libration point of the deep space exploration.
This visiting enhances the relation between NTSC and NanJing University, which may play important roles in the research in the deep space exploration.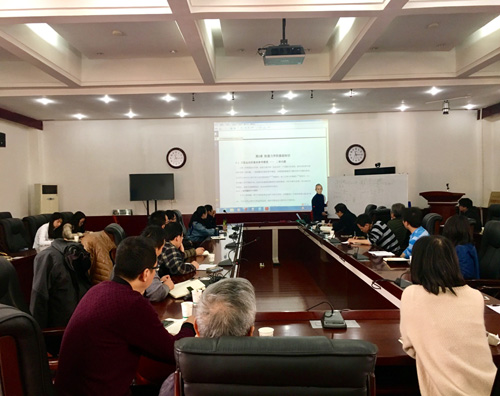 (LIU Lin, Professor in the Department of Astronomy of NanJing University, visited NTSC)