May 20th is the 13th Public Science Day of the Chinese academy of sciences. More than 400 astronomy enthusiasts and family-groups gathered in NTSC to explore the mystery of time. NTSC launched a series of fascinating scientific activities on the day, including visiting the Time Science Museum, time keeping lab and hiking in the Lishan Mountain where NTSC Observatory locates.
In the first station--visiting the Time Science Museum, the museum guide explained to the visitors how humans recorded time through various applications during the long time period from the Big Bang to today's information-age. Researchers and volunteers patiently answered the questions from the visitors through the whole visit.
After visiting the museum, visitors went to the time keeping lab where scientists explained to the public how the Beijing Time generated and kept in a very vivid way.
The final tour--more than 200 visitors climbed and hiked into Lishan Mountain to visit the Observatory. With the help of astronomical telescope and under the guidance of the researchers, visitors established a connection between themselves and the mysterious stars and they were communicating to astronomical knowledge with scientists heatedly.
After the whole visit, enthusiasts, workers and volunteers took group photos for the record of this precious trip which unveiled the mystery of the time and stars and provided an opportunity to build a connection between the public and the astronomical science.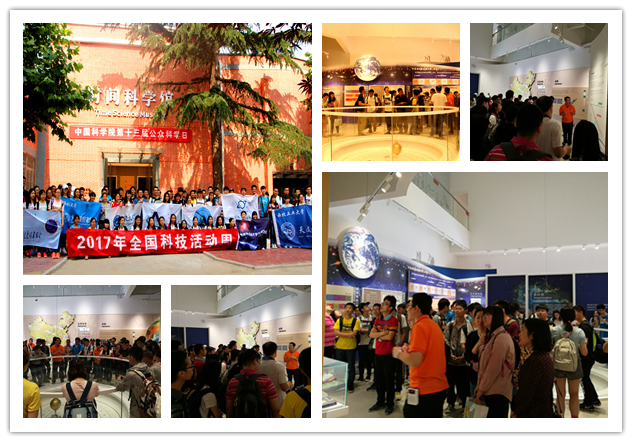 Visiting the Time Science Museum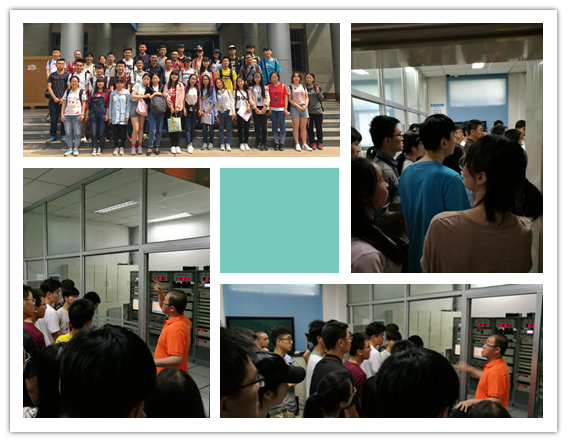 Visiting the Time Keeping Lab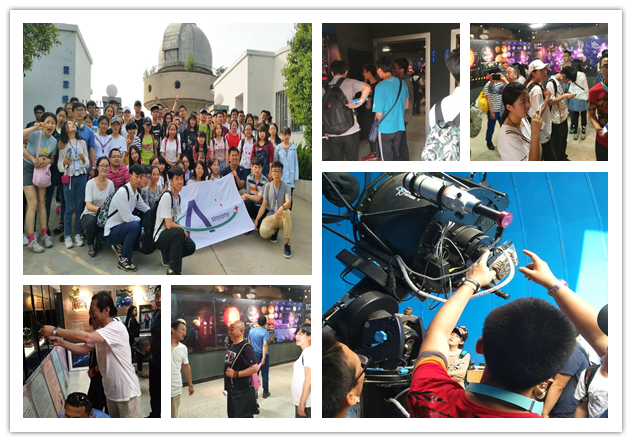 Visiting Lishan Observatory